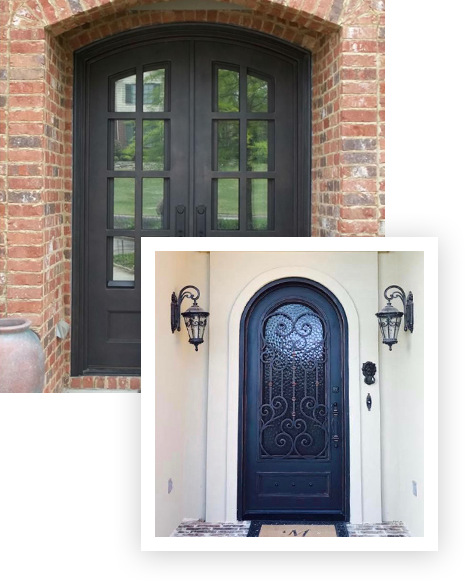 Amazing Quality At an Amazing Price

We know that buying a new door is likely not high on your list. It's a whole process that, to many, can seem overwhelming or exhausting. Here at Iron Door Experts, we hope to make custom doors and installation a breeze. We firmly believe every homeowner deserves a beautiful, strong front door to match their home.
Your home's front door is so much more than a plank of wood or sheet of metal with a handle. It's an entrance into your domain. As such, it deserves to be treated like the portal it becomes. We highly recommend intricate, custom-designed iron doors specifically made for residential properties. Not only do iron doors present a sense of elegance and affluence, but they are tough. No one is going to kick in your front door, not with the quality material we use for each project.